BiT: Series 450E
Bit: Barksdale Intelligent Transmitters
High accuracy pressure transmitter with HART® communication protocol with 24 standard ranges from vacuum to 30,000 psi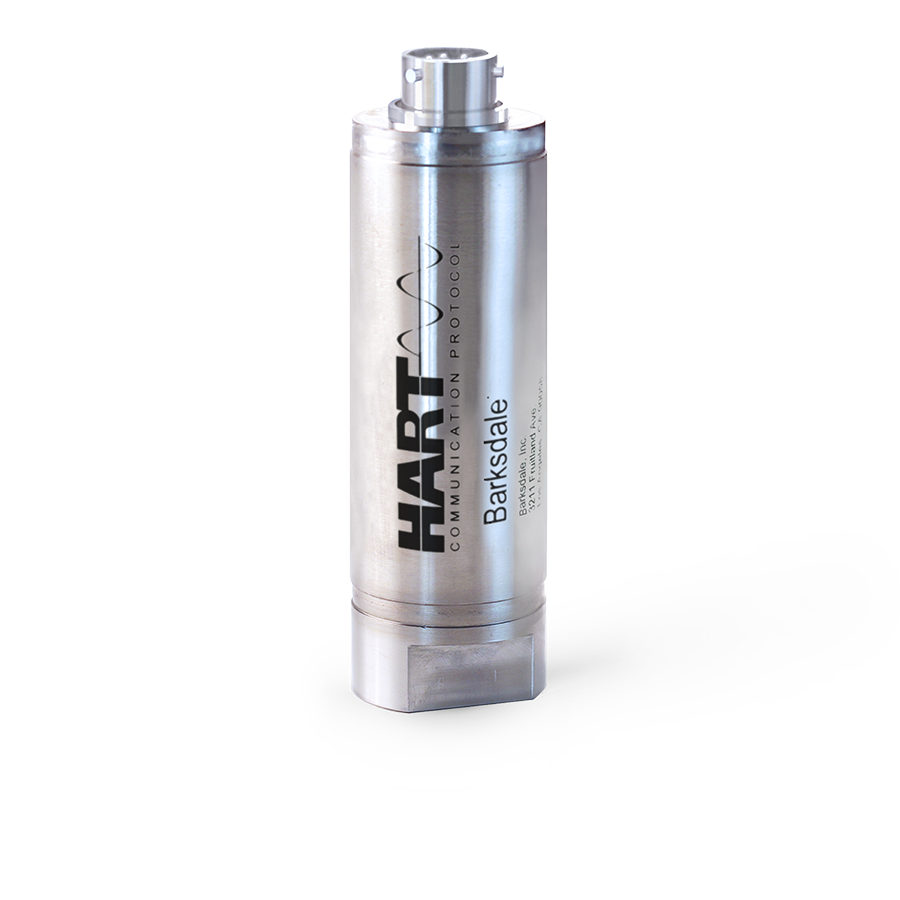 Description
Barksdale Intelligent Transmitters (BiT), Series 450E and H450E are BiT's Intrinsically Safe models. Barksdale has been manufacturing explosion proof transmitters for many years allowing their use in Class I Div 1 or Zone 0, 1 hazardous location. So why introduce an Intrinsically Safe (I.S.) model? Explosion proof wiring requires metal conduit and special explosion proof sealing glands and junction boxes which are not practical for equipment that needs to be quickly rigged or broken down to modular sections to transport on roads to the next location such as Drilling, Frac or other mobile equipment. I.S. protection concept allows use in the same hazardous areas as explosion proof only with the same flexible cables and electrical connections used in ordinary locations including industrial and military style connectors used on our BiT 450 ordinary location models. Maintenance of systems is greatly simplified with quick electrical disconnects and no expensive explosion proof boxes that are susceptible to scratches on sealing flame path surfaces during maintenance. Barksdale's new intrinsically safe models also include advanced Thin-Film and HART technology providing all of the advantages of our other models including high accuracy and long term stability.
Features
Intrinsic safety certification with ATEX, IECEx and CSA approvals
Lightweight, compact and all-welded rugged stainless steel construction
High performance sensors
Optional HART® communication protocol with diagnostics & field calibration, reducing maintenance time and cost; 10:1 turndown ratio for re-ranging, maintaining high accuracy and allowing one part number for multiple pressure ranges
High accuracy: ±0.1% and 0.25% FSO, (L,H,R)
Additional CSA certification for ordinary locations
Factory sealed IP66 & IP67 and NEMA 4X enclosure
CE, NACE compliant and superior EMC/EMI protection
RoHS / REACH Compliant
Applications
Drilling rig control & monitoring instrumentation
Drilling and frac offshore equipment skids
Production control systems
Chemical injection systems
Oil & gas pipelines
Petrochemical plants
Refineries
Gas and oil fired power plants
Hydraulic power units
Gas transfers for fuel systems
O&G process pumps
Gas compressors
Generators and turbines
INSTALLATION VIDEO AND INSTRUCTION OPERATION VIDEOS:
Click on the HART® communicator you are using to access the correct video.
Emerson 475 Field Communicator
DevCom2000 Device Communicator Installation